This winter has run me ragged(in a good way) and I am finally back to share some plans for a much needed master bedroom touch-up. We've had the same quilt for too many years now, so my sweet husband agreed to get me a new duvet for Christmas, which then of course got the ball rolling for a few other spruce-ups!
Here's a little refresher of what my bedroom looks like:
I got rid of those awful, dated lamps long ago. I did a post about the new lamps I had picked up. I was worried that they were too "white" next to my off white cane headboard, but the more I lived with them, the more I couldn't give them up. So they stayed and here they are now:
The more I live with them, the more I love how "mismatched" they are in comparison to the headboard. So now the next layer is the new bedding. I don't have a current photo of the bedding on my bed, but it's there! Here's the actual bedding so you can imagine it:
I got the pink colorway and I love it!! It's a Lilly Pulitzer duvet from Garnet Hill. No longer available and I had to wait a month for the backorder to finally arrive. I will say it was a bit shocking when I first got it, but I've grown to really enjoy the bright, happy print and it is super comfy and warm. I also added these amazingly soft Kate Spade sheets to the bedding ensemble(love them!):
I ordered this gorgeous boho print from a great etsy artist (here) I plan to frame in a vintage painted frame I have had hanging around for the longest time.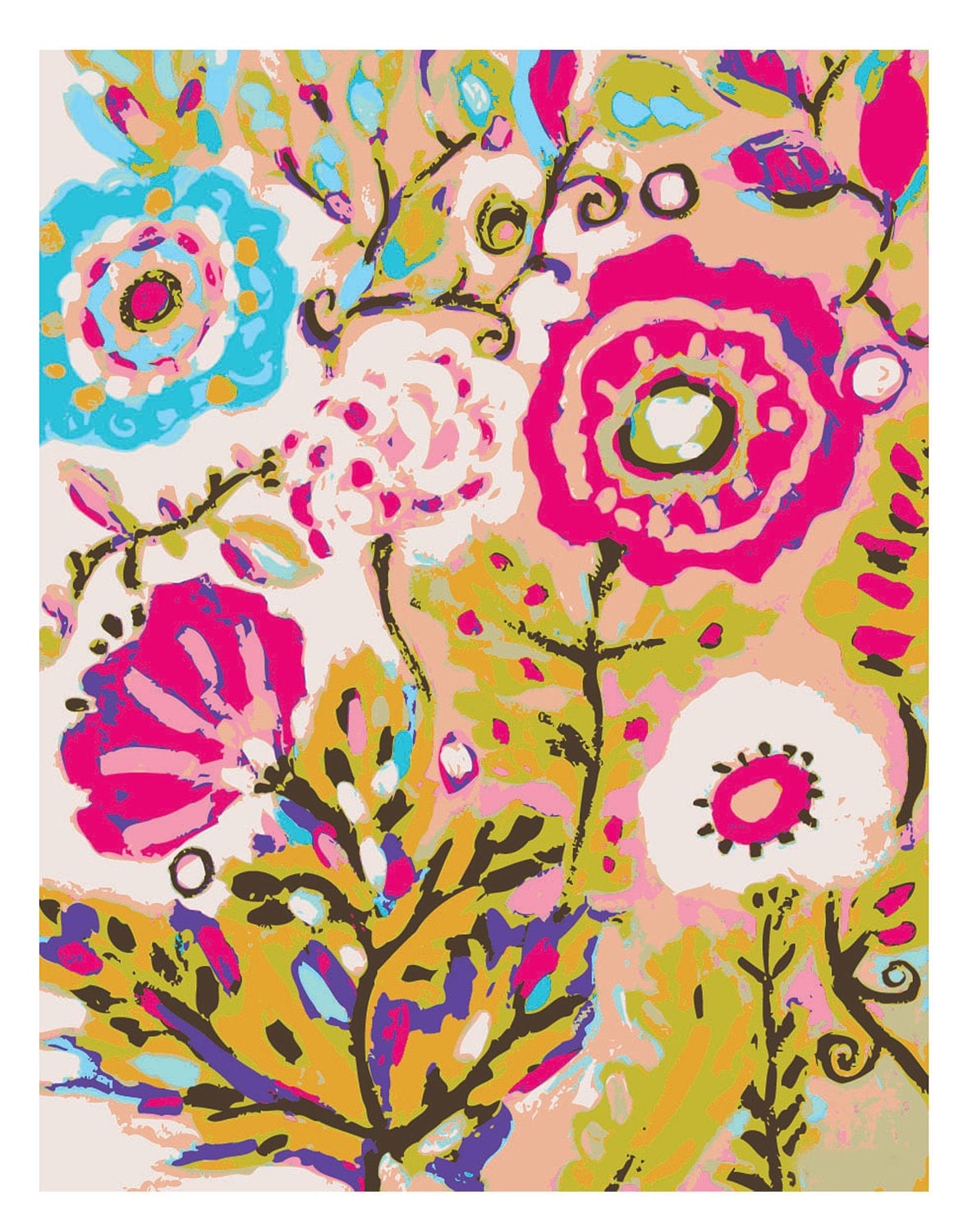 I love the colors and she has so many other whimsical prints I have to have!
Last on the list of things to do is new window treatments. This is the most exciting because I am a firm believer that window treatments will change the whole feel of a room. It's the icing on the cake. I chose this pink and white ikat-ish(not a word but you get it) print. It's bright and cheerful, but still has a little bit of a modern flair as well.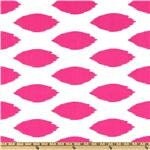 So that's the plan! Can't wait for it to all come together. In other news, I've got tons of new goodies in the shop now! Start thinking spring, it'll be here before we know it! Thank goodness.