We are so excited to announce that we are expecting a baby boy!! We went last week for our ultrasound and I have to say it was the most amazing thing my husband and I have ever seen! He wiggled all around while we watched him in 4D and is already melting our hearts. Now the wait til May is on!
Since we found out we are expecting a boy, I have been having so much fun putting together a nursery plan. I have officially decided to go with a navy and turquoise blue color scheme.
The first piece I have ordered is this rug from Land of Nod. I've had it on my wishlist for months and months whether we found out we were having a boy or girl, it was going to go in the nursery.
I hope to find a dresser similar to this one. Most of the furniture in my house is vintage but they all lean towards the girly side, so I love that this hollywood regency style dresser is a vintage piece, but with cleaner lines that can fit into a boy's room.
I plan to make the window treatments myself, and will likely go with a stripe like this one. I may even do wider navy and white stripes by making my own fabric which can be done by sewing together wide strips of fabric together horizontally.
I really love this crib from Pottery Barn, but am also leaning towards the Fillmore crib.
I also plan to make my own bedskirt, likely out of this navy and white chevron fabric which my husband really loves.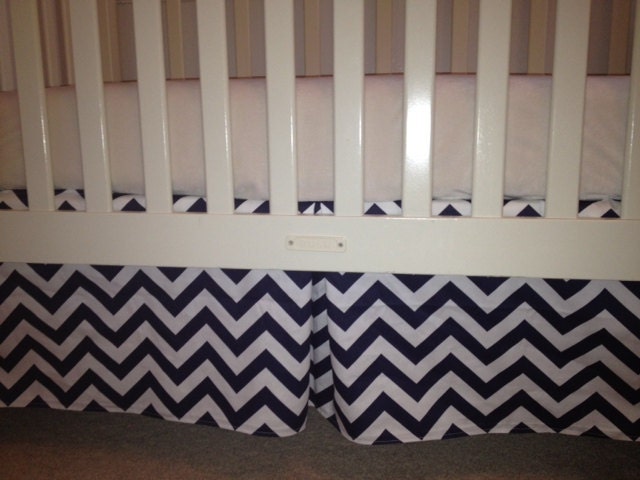 The artwork really ties the color scheme together. I have found a few that I love on Etsy, but talked to my friend Elizabeth who has a digital etsy shop and she may end up putting something together with me. I'm having a hard time deciding whether I want to go nautical, or just with animals.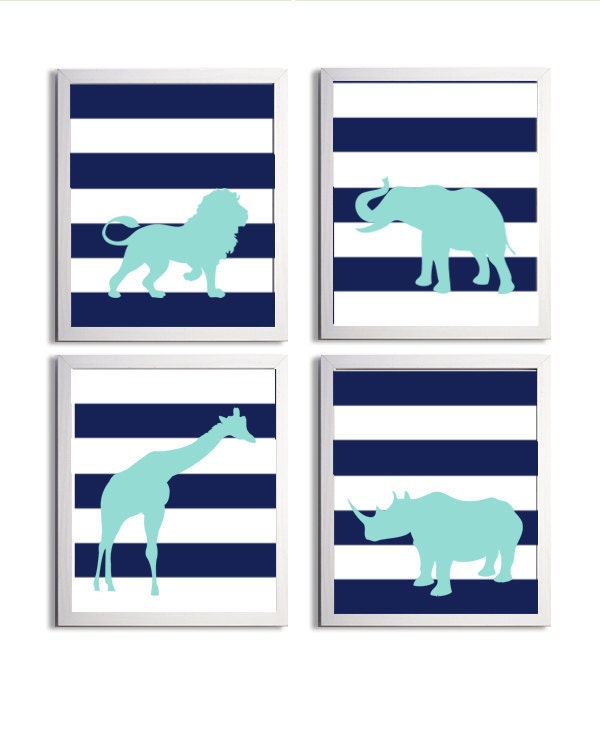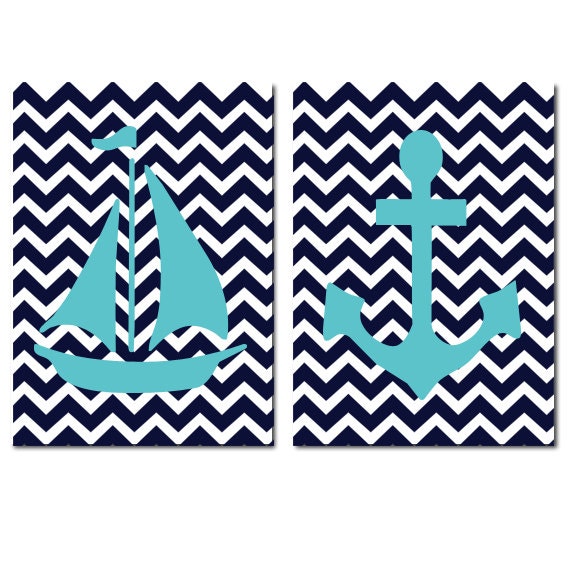 I have so many ideas and possibilities swirling around in my head so any of this may change at any time! Here's a few more goodies that have caught my eye and would fit nicely into the nursery.
So there you have it! Our first baby's nursery plan :)