I haven't done one of these posts in a while, so I am thrilled to bring you the beautiful and super sweet Nicole! Nicole contacted me about one of my necklaces a few months ago. She wanted me to make my turquoise and coral multi strand necklace in a custom color combo to wear for her wedding ceremony.
Here's the original necklace: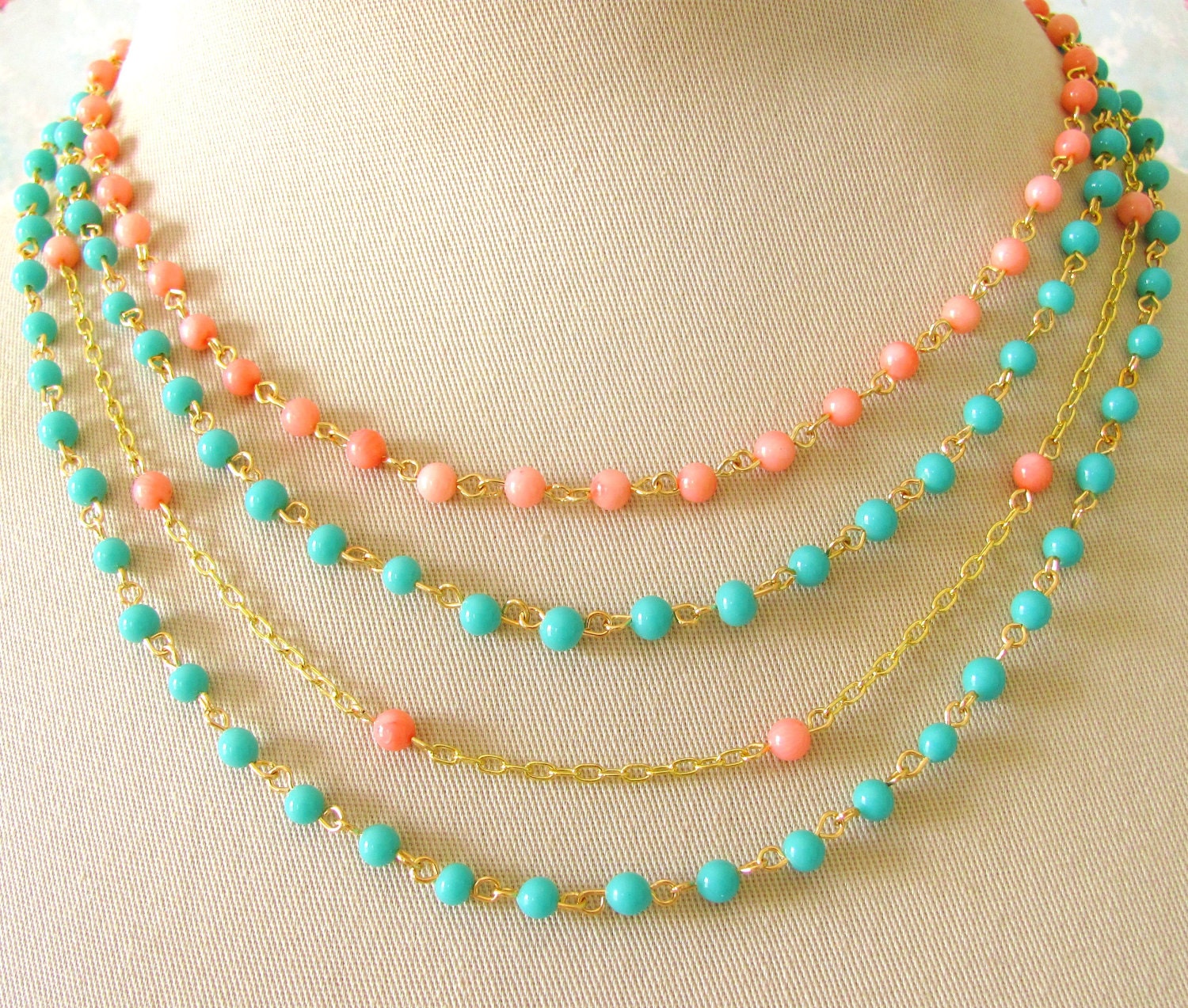 Nicole wanted to use the turquoise beads but change the coral out for a bright orange. The combination was so striking and I love a bride who has fun with her jewerly!
Here is how Nicole looked in her necklace! Isn't she gorgeous?! I was so honored to make something for her special day :)